To Our Shareholders and Investors
To Our Shareholders and Investors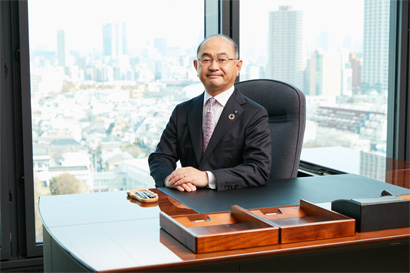 We thank you very much for your continued support.
The Company has formulated the Group's long-term management vision "GReeN PR!DE 100" for the 100th anniversary of the company in 2023. We aim to realize "A corporate group that continues to be trusted and relied on by responding to customer expectations," "An environmental company that recognizes its presence in the global market," and "Environmental solution professionals that contribute to the global environment," transform from contract work to a general engineering company, and contribute to moving the world towards a decarbonized society by making full use of environmental engineering.
We will continue to work to improve sustainable growth and medium- to long-term corporate value through the long-term management plan and practice of effective corporate governance.
We look forward to the continued understanding and support of our shareholders and investors in the future.
Kazuhito Kojima
President and Representative Director