The Takasago Thermal Engineering Group provides solutions throughout the lifecycle of building facilities to buildings, factories, and facilities for all uses, while constantly refining its strengths including its technical and development capabilities as "Technology of Takasago."
We aim to contribute to the creation of social value such as decarbonizing society, creating comfortable spaces that are friendly to people, creating manufacturing environments that enable high-quality products, and the latest energy-saving operations.
Main social values created by Takasago Thermal Engineering Group through its business







People-friendly comfortable spaces

Air conditioning aimed at realizing human health maintenance and comfortable living environments in spaces such as office buildings, skyscrapers, commercial facilities, hotels, leisure facilities, and underground malls.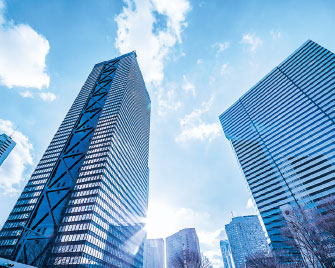 High-quality product manufacturing environments

Air conditioning aimed at providing clean room and dry room production process environments with a high level of control in terms of cleanliness, temperature, and humidity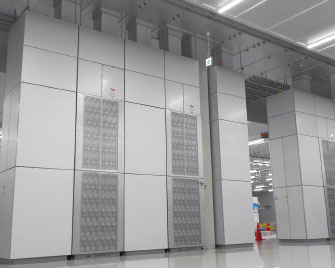 Latest energy-saving operations

Taking advantage of our advanced facility management technology and accumulated extensive experience cultivated over our long track record, we provide optimal equipment, comprehensive management, and solutions to solve customer challenges
Eco Tuning/Energy Conservation Consulting
Energy Services (heat source contracting)
Optimization of Facility Operations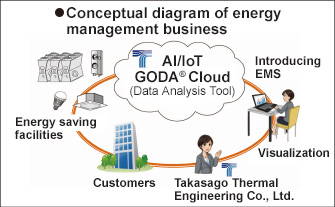 Solving Social Problems in New Fields

We utilize our accumulated technology capabilities in new fields to create solutions that contribute to solving social problems
Hydrogen energy utilization, solar thermal energy utilization
Advanced freshness distribution solution for marine products using Seawater Sorbet Ice (SIS-HF®)
Development of biomass, megastock