Takasago Thermal Green Bonds
 With "Contributing to a decarbonized society for the world through environmental engineering" as the future to which we aspire as a group, our company engages in business activities to make this a reality. To serve as a medium- to long-term guide toward that end, in fiscal 2014 we launched our long-term management philosophy "GReeN PR!DE 100." Setting "A corporate group that meets customers' expectations to continually earn their trust and confidence," "An environmental company with a recognized presence in global markets," and "A company of environmental solutions professionals who contribute to the global environment" as our long-term vision, we are putting forth our best efforts.
 We have decided to issue Green Bonds under the determination that their issuance and effective use will positively contribute to achieving a sustainable society by activating further open innovation as well as creation and evolution of the environmental improvement technology by which our group aims for net zero energy, and that the issuance thus aligns with our medium- to long-term direction.
| | |
| --- | --- |
| Name | Takasago Thermal Engineering Co., Ltd. third round of unsecured bonds (limited inter-bond pari passu rider) (Takasago Thermal Green Bonds) |
| Issue limit | 7-year bonds |
| Amount of issue | 5.0 billion yen |
| Interest rate | 0.270% |
| Date of determination of terms | July 9, 2019 |
| Date of issue | July 16, 2019 |
| Redemption date | July 16, 2026 |
| Use of proceeds | The proceeds are scheduled for allocation to construction funds and equipment funds for a new technology laboratory (tentative name: Innovation Center) under construction in Tsukubamirai, Ibaraki Prefecture |
| Acquired rating | A- (Japan Credit Rating Agency, Ltd. (JCR)) |
2. Third-party evaluation of eligibility
 As a third-party evaluation, the bonds have received an evaluation by JCR of Green1, the highest level of JCR green bond evaluations. This recognizes that the bond issuance meets the standards of the Green Bond Principles 2018 established by the International Capital Market Association (ICMA) and the Green Bond Guidelines 2017 of the Ministry of the Environment.
 The contribution of the bond issuance to the following goals and targets of the sustainable development goals (SDGs) is also evaluated in the JCR evaluation.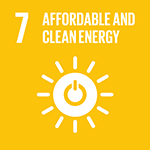 Goal 7: Affordable and Clean Energy
Target 7.3: By 2030, double the global rate of improvement in energy efficiency.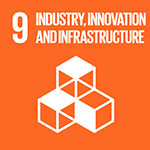 Goal 9: Industry, innovation and infrastructure
Target 9.4: By 2030, upgrade infrastructure and retrofit industries to make them sustainable, with increased resource-use efficiency and greater adoption of clean and environmentally sound technologies and industrial processes, with all countries taking action in accordance with their respective capabilities.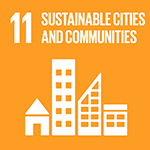 Goal 11: Sustainable cities and communities
Target 11.6: By 2030, reduce the adverse per capita environmental impact of cities, including by paying special attention to air quality, municipal and other waste management.
3. Declarations of investment in the Green Bonds
 Investors who have made declarations of investment in the bonds are as follows. (In Japanese phonetic order; list is as of July 16, 2019)
Ichii Shinkin Bank
IBARAKI SHINREN
Iwate Prefectural Credit Federation of Agricultural Cooperatives
THE KAGAWA BANK
The Kita Osaka Shinkin Bank
KITAMI SHINKIN BANK
Kiryu Shinkin Bank
Kuwanamie Shinkin Bank
The 77 Bank, Ltd.
The Johnan Shinkin Bank
The Sugamo Shinkin Bank
SUWA SHINKIN BANK
THE DAIDO FIRE AND MARINE INSURANCE COMPANY LIMITED
TAIYO LIFE INSURANCE COMPANY
Takanabe Shinkin Bank
The TAKAMATSU SHINKIN BANK
Tokio Marine Asset Management Co., Ltd.
Nasu Shinkumi Bank
Nishi-Chugoku Shinkin Bank
NIHON DENGI CO.,LTD.
HAMAMATSU IWATA SHINKIN BANK
Hanno Shinkin Bank
Hiratsuka SHINKIN BANK
The Hiroshimaken Credit Cooperative
The Fukushima Shinkin Bank
Fukoku Mutual Life Insurance Company
Hokkaido Shinkin Bank
MATSUMOTO SHINKIN BANK
THE MISHIMA SHINKIN BANK
Sumitomo Mitsui Trust Asset Management Co., Ltd.
MINAMI NIPPON BANK
Meiji Yasuda Asset Management Company Ltd.
Ryobi Shinyo Kumiai
The 5.0 billion yen of procured funds from Takasago Thermal Green Bonds has as of the end of March 2020 all been allocated as funding for construction and facilities of our new R&D base, the "Takasago Thermal Engineering Innovation Center."
The Takasago Thermal Engineering Innovation Center was completed at the end of January 2020, and opened for operations in March.
In the event of any significant change in conditions in the future, an outline of the funded eligible projects, the amounts allocated to the projects, and the unallocated amount will be disclosed on our website.
Environmental improvement effects
Completed at the end of January 2020 and opening for operation in March, the Takasago Thermal Enginnering Innovation Center adopts a range of energy-saving methods as well as solar and biomass power generation as renewable energy sources, with any additional power sourced from the green power grid (Aqua Premium plan from TEPCO) with the aim of achieving a carbon-free building with zero CO2 emissions.
Environment Impact Evaluation
Items
FY2020
Annual energy consumption
(MWh)
639
of which, renewable energy
(MWh)
579
Breakdown
Solar power generation
(MWh)
165
Biomass gasification power generation
(MWh)
228
Green power grid
(Aqua Premium plan from TEPCO)
(MWh)
185
CO2 emissions
(t-CO2)
27
Reduction in CO2emissions*
(t-CO2)
781
*

Reference value: Actual emissions of R&D Laboratory before relocation 807.4 t-CO2/year
ZEB Achievements
Area
FY2020
Energy Consumption
against Reference*
Energy Supply
against Reference*
Office buildings
ZEB
0.45
0.56
Overall site
Nearly ZEB
0.16
0.10
*

Reference value: Office buildings 1,389 MJ/(m2/year), overall site 3,150 MJ/(m2/year)
(Acquired environmental certifications)
CASBEE for New Construction (2016 Edition): S rank (self assessment)
BELS: 5 star (91% reduction of design primary energy consumption), Nearly ZEB
LEED v4 BD+C (NC) : Gold
CASBEE-Wellness Office 2020 (v1.0): S rank
We plan to undergo third-party review in the future by JCR concerning the accuracy of the above reporting.